Non-stop action "Ragnarok Online: Idle Poring"
---
Minutes to Read:
Newest mobile game based on popular Ragnarok Online franchise, Ragnarok Online: Idle Poring.
Ragnarok Online is a massive multiplayer online role-playing game developed by XD studios and published by Gravity. The game made it big on PC platforms, and has now hit our mobile devices. Compared to Ragnarok Mobile, which has almost the same feel as the one in PC, this game has its own unique twist and flavor for new and old players of the franchise. For gamers who enjoy looking at their phone every so often, this game will definitely get your bags packing for a new adventure.
Graphics
At first glance, you would think that the game is for kids because of its art and feel. With its cartoon-ish images and cute, squishy, jelly-like creatures, you might find it a bit refreshing after playing those horror-themed games.
You will see bright and playful colors as soon as you open the game, and you'll get more of it once your character progresses throughout the stages. The art and monster designs were the same as the ones in the Ragnarok franchise, but with improvements showing all sprites in 3D, which makes its loyal players feel at home.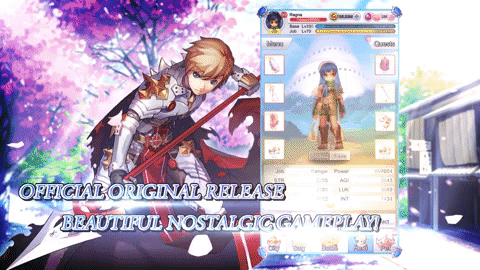 Gameplay
Unlike VR and other game platforms, RO:Idle Poring has a user-friendly setup wherein it does not require a lot of your time and attention to play it. It offers the mobility of being on a mobile device, and the convenience of farming while you are offline.
The idea of the game is to strengthen your character with a variety of features, so it can take on the next Boss MVP or player. To do this, you may either Refine your equipment, Embed Gems to item sockets, Upgrade Skills, Activate Artifacts, Forge Item Sets, and/or Polish/Advance Pets.
The game is fairly new, so you may need to dig deeper into its mechanics.
Compared to the usual grind fest of the franchise, this game is without a doubt convenient for both the user and device with its auto-play setup (as first introduced in the Ragnarok Mobile story), and "New" button function which basically tells you what to do next.
Community
Its reputation has spread like wildfire in a matter of days. From forums, blog sites, game review sites, videos, social media ads, and/or just by simply searching its keywords in your browser's search bar can lead you to the game.
Its Facebook page alone is very active with people asking about the right character builds, how-tos, and fellow players answering these questions. In other words, everyone is trying to figure out how the game works which makes the game's Community very active. Take this FB Page for example: RO: Idle Poring
Overall Impression
If you have seen the rise of the Ragnarok Online hype, then this game would satisfy your nostalgia and bring those glorious days back to your mobile phone. Multitasking has definitely reached a whole new level with this app. Taking the load off your phone's RAM while enjoying the things that you love. The best thing of all is that your character still grows stronger even as you sleep, so hurray for that!
Download here: Android and iOS
Latest posts by gamemaster (see all)